What is Chronic Care Management?
Chronic Care Management (CCM) was developed by Medicare after research showed the program helped patients manage their chronic diseases, decrease their admissions to hospitals, and decrease ER visits.
To participate in the CCM program:
Identify qualified Medicare and some Medicaid patients with one or more chronic conditions that last more than 12 months or until death
Create a care plan, develop a Patient Consent Form, and have patients sign the form.
Provide 20 minutes or more of non-face-to-face chronic care per month per patient.
Only one provider can bill this for each patient.
Services can be billed every month.
Use a certified EHR.
Provide 24/7 access for beneficiaries to care plan.
Coordinate care, manage referrals and share data electronically with other provider.
How does it improve my health?
Implement and help you achieve health goals you set
Work with your other providers so all of your care team is working to help you with your health care goals.
Assist with medication understanding and management
Provide any educational needs
Support system
Help you keep up to date on all preventive care
Help with resources needed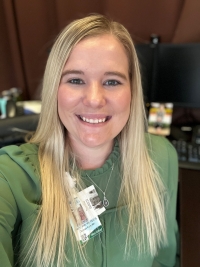 Chronic Care Nurse: Shay Holbrook BSN, RN, CDCES
To learn more about Shay, click here to read a recent article about her in our "Specialized Care with a Home Town Feel" series.
For more information or to schedule an appointment, call the Medical Clinic at Gothenburg Health to learn more: 308-537-4066.