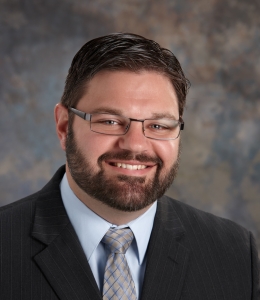 Scott Lukens, M.D.
Facility/Office
Gothenburg Health
918 20th Street
Gothenburg, NE 69138

Education
Saint Louis University School of Medicine

Residency
University of Toledo Medical Center
Procedures Performed
Operative and non-operative care of sports injuries, including ligament repair and reconstruction
Joint replacement of the shoulder, hip, knee, and hand
Arthroscopic surgery of the shoulder, elbow, wrist and knee
Comprehensive care of disorders of the hand (trigger finger, carpal tunnel, tendon injury or overuse, arthritis, pain, or stiffness)
Care of acute injuries, broken bones or chronic aches and pains
Workers compensation evaluation and treatment
Dr. Lukens incorporates into his practice some of the latest advances in surgery geared towards decreasing exposure to anesthesia, and brings with him tremendous familiarity with the most complex procedures for hand pain, deformity and dysfunction. "My philosophy is simply to always care for my patients the way that I would want to be cared for. Orthopedic surgery is about more than just fixing things that are broken, it's about keeping people moving and living full lives. I do my best to help my patient do just that."
Personal
Dr Lukens is an avid sports enthusiast, an outdoorsman, and dedicated family man as he and his wife Natalie raise their three young children.
More/Other Information
Central Nebraska Orthopedics
620 Diers Ave # 200
Grand Island, NE 68803